Bank of Canada Rate Increase
Date Posted: January 17, 2018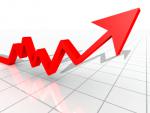 The Bank of Canada has moved ahead with the suspected interest rate hike which brought the new overnight rate up by another 25 bps to 1.25%. The drop in unemployment rates and strengthening of the job market has been an apparent factor in the recent decision. Further increases are expected this year given the unanticipated economic growth in 2017. This has been the third increase by the bank in the last 12 months.
Given the recent B20 regulations now in place, consumers are seeing a tightening in mortgage approval lending criteria. Many of the major banks increased their 5 year lending rates late last week in anticipation of the Bank of Canada increase.
While lender announcements regarding changes in Prime have not been made, historically the banks and lenders have used this increase as an opportunity to also follow suit with a 0.25% increase in their own prime lending rates. This would mean a possible new prime rate of 3.45% for most banks and lenders.
Variable- rate mortgages and HELOCs, as well other unsecured lending products such as lines of credit and variable rate credit cards will most likely see the increase and therefore directly impact the repayment obligations of borrowers.
Mortgage consumers should be reviewing their own mortgage details to see how the effects of another variable rate increase may impact their payments and to speak to a mortgage professional about any mortgages up for maturity within the next 3 months. A mortgage professional will be able to guide clients through the impacts of the increase, if any, and to lock in a rate for any upcoming maturities to save against future increases. First time homebuyers will also see a rise in rates, including fixed rate mortgages as providers adjust to the increase and this would be another opportunity to secure a rate while shopping for a home.
The forecast for the 2018 rate environment is largely geared towards additional increases to the Bank of Canada overnight rate with seven additional rate announcements scheduled between now and December.
An additional increase of 0.25% on a $300,000 mortgage increases the monthly payment on a 25 year mortgage by approximately $40.
Talk to your Mortgage Broker today to discuss the impact of the latest rate increase.