Five reasons why falling house prices aren't so bad
Date Posted: July 12, 2012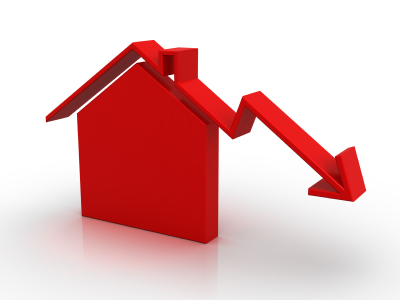 Analysts have discussed a decline in home prices of 10-15% being possible, but as Canada's unemployment rate falls, a housing crash is unlikely. This article from the Globe and Mail gives five examples of why a slight decrease in home prices can be a good thing.
The introduction of a maximum 25 year amortization for high-ratio mortgages has made many first-time buyers think twice about home ownership. Reducing the amortization period will increase mortgage payments and make it more difficult for first-timers, a demographic that makes up for a large percentage of the housing market, to qualify for a mortgage. If home prices do decrease, the dream of home ownership becomes more reachable for some.
Other reasons falling home prices aren't necessarily bad news include a possible decrease in competition for housing, from both foreign investors and those who are entering the housing market simply because of low mortgage rates. Lower home prices are also good news for those looking to purchase an income or investment property, giving a possibility to buy at a low price and sell when prices increase.
For more information, contact an Ottawa Mortgage Broker.
To read the full article from the Globe and Mail, click here.