Here are five steps you can take to jump-start your financial success
Date Posted: February 2, 2017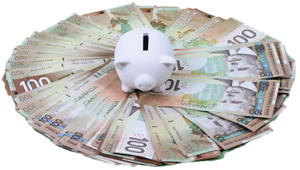 Whether you plan on purchasing a home within the next few months, have just graduated from school or already have an established career, you want to get on the right track when it comes to your money. The first step to ensure you reach your financial goals is to create a plan. These 5 steps should help you create money-saving habits that will ultimately lead to strengthening your financial portfolio.
Obtain professional advice
It is extremely difficult to build anything without a plan. Whether it is building furniture, a car, a house or your wealth, having a plan in place will ensure you are well on track to reaching your future goals. There are plenty of free-for-service financial planners available to help you create a well thought out plan. Using their expertise can help you create a long term plan that should help you retire comfortably. Planning on purchasing a house in the future? Or maybe you are looking at pulling out equity within your home to help consolidate some debt. A mortgage broker will analyze your current financial situation and provide you with his or her thoughts on how you can increase your monthly cash flow and help save you thousands of dollars' worth of interest. Money, that can be put into other investments or your retirement fund!
Save your money
This one isn't rocket science, but what is important is to help create a habit. A habit that will surely benefit your future, whether it is having extra funds for emergency purposes or planning for your retirement. You do not have to begin by putting hundreds of dollars a month into a savings account. Start with something low, $25 or even $50 month and try to increase it the following year. After years of doing so, putting money away will become a second nature for you and your bank account will be thanking you for it!
Eliminate your debt
One of your number one priorities should be eliminating your debt. From the day you get your first job, you've likely come across and accepted various credit card offers. If you've let the balances of your card continuously build up, by only paying the minimum down payment, odds are you may have thousands of dollars' worth of credit card debt. Not only can this begin to lower your credit score, it can prevent you from obtaining loans you may require in the future (Such as a mortgage, for example.). You should make a habit of not using your credit cards. Focus on paying off your credit card debt before putting money aside. The goal here is to remove your monthly financial obligations towards these cards and to eventually put that money towards an investment or savings account. It can take years for some Canadians to pay off their credit card debt, especially if you are other financial obligations such as car loans or a mortgage. Consider taking on a part-time job or freelance work in order to generate extra funds. This can help you pay off your debt months, if not years sooner.
Know your worth
In order for you to reach your financial goals, you may need to increase the amount of money you make. Learning how to negotiating your salary, especially when starting at a new job can ensure you make thousands, if not hundreds of thousands of dollars more throughout your working career than if you had accepted the first offer your potential employer has provided you with. If you are unhappy with your salary, begin to look elsewhere for job opportunities that may pay more. Consider obtaining a part time job or freelance work to generate that extra money. Like we've mentioned above, the extra money from a second job can not only help speed up eliminating your debt, but can also greatly increase the amount of money you will have in the future. The more money you put towards investments, the more interest income you will generate. You should feel comfortable at your job, but that doesn't mean you should stop looking for other opportunities.
Protect yourself & your family
Not many people like to hear the word insurance. We associate it with a monthly financial obligation. Considering life insurance can ensure you and your family will be well taken care of should the unexpected happen. Whether it be life insurance or disability insurance, it's a hard sell for many young Canadians. But taking advantage of the lower premiums when you're younger will help reduce your monthly obligations than if you had begun to purchase an insurance policy in your late 40's. There are many different kinds of insurance products out there. Consider speaking with an insurance broker in order to determine what type of insurance will be the right fit for you.
Click here to visit our website and download our free comprehensive Homebuyer's Guide. Contact one of our mortgage brokers today!
Click here to read the full article on the Financial Post.