Open House- The Real Estate and Mortgage Show: February 16, 2019
Date Posted: February 19, 2019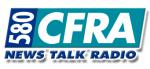 Thinking of listing your home in the spring market? With the low inventory levels, now is a great time to contact your team of trusted professionals including your Mortgage Broker:
Ensure if your home is being shown you keep it clean, warm, and bright. Inventory levels were down 20% on the residential side, 30% for condos, but a healthy 27% increase in farm inventory. This means that is you are thinking of selling your home, do not hesitate to contact your team of professionals such as your Mortgage Broker and Real Estate Agent to start getting trusted advice.
With an election coming up, the political parties may look to adjust the stress test rules to garner support with millennial voters. One potential change they may look at would be to extend the amortization on high-ratio purchases to 30 years up from the current 25 years.
When looking at qualifying for a home, rent collected from renting individual rooms cannot be used as income. If you are thinking of buying a home with friends, ensure all parties are invested for 3-5 years to ensure it is a suitable investment. If a party wants out of the investment, the other(s) will need to qualify for the new mortgage in order to remove them from title. If you qualified for your home prior to October 2016, if you do not increase your mortgage, you will continue to qualify at contract rates.
When starting to look for a home, a Real Estate Agent can help guide in making a list of must-haves and location within your price range. A Mortgage Broker will help secure your financing but also discuss monthly payment levels at different price ranges given your down payment.
Winter snow tip: Ensure you regularly check your outside exhaust pipes to ensure they are not covered by snow
To listen to the full podcast, click here.
For more information, contact your Mortgage Broker today.