Open House- The Real Estate & Mortgage Show: April 14, 2018
Date Posted: April 16, 2018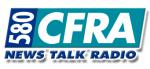 Host Steve Gregory is joined by Frank Napolitano and Lisa Boutilier of Paul Rushforth Real Estate talking about commercial mortgages on this segment of Open House: The Real Estate & Mortgage Show.
Lisa notes that homes that have been on the market for longer time frames have been selling given the lower levels of inventory. Ottawa is sitting with just over 6000 listings. Lisa reminds potential sellers that having a Real Estate Agent give you the proper advice and who knows this sellers market is important. Some homeowners focus on the cost but are forgetting the value. In this market, that could mean a multiple listing offer scenarios and over list sale prices.
When you have a good team of real estate and mortgage professionals, you want to keep this team for the lifetime of your real estate dealings. These are people who have your best interest in mind at all times and want what is best you for as a client.
Frank discusses multi-unit properties and commercial mortgages. Commercial mortgages are a different approval process than residential mortgages. Some of the moving parts are who is guaranteeing the mortgage, rent per square foot, and environmental aspects just to name a few. Commercial mortgage are necessarily just for businesses, especially if there are more than 4 units in the property or if it a mixed-use property with a retail space and apartments. Approval times for commercial mortgages are closer to 6-8 weeks and that is if everything is in order and depending on the level of complexity. Costs are also different such as lender fees, broker fees, appraisal and environmental reports to name a few areas. Rates are also dependent on many factors such as asset class, tenancy, cash flow. All rates are tailored per deal.