Open House- The Real Estate & Mortgage Show: June 9, 2018
Date Posted: June 11, 2018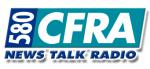 On this week's episode of Open House: The Real Estate and Mortgage Show host Steve Gregory is joined by Frank Napolitano of Mortgage Brokers Ottawa and Paul Rushforth of Paul Rushforth Real Estate discussing the latest news in the Ottawa area real estate and mortgage markets. This week, the group discusses the impact of the mortgage stress test on the rental market and the shift of buyers looking for easily maintained urban properties.
We have seen an increase to foreign buyers coming into Ottawa and an influx of Torontonians moving towards the affordability of Ottawa. There has been a shift in home buyer property demands, leaning more towards city living as opposed to 10 years ago when rural properties with more land were more popular. This is the shift in millennials becoming a bigger part of the home buyer population.
Many areas of Ottawa are still a sellers' market. Although the number of sales decreased slightly by 0.7% in May from the same time last year, the average sales prices increased by 6.3% on the residential side and condos increased by 3.4%. The price range of $300,000-$450,000 is the most popular price range in Ottawa.
The impact of the stress test is beginning to show in the rental investment market. It is making it more challenging for some people to qualify to purchase or carry rental property in their portfolios. Depending on the lender, some use 50%-100% of the rental income to off-set the carrying costs or they may use a Debt Coverage Ratio (DCR). The struggle to qualify also impacts new buyers which in turn may put these buyers back into the rental market for a period of time, lowering rental inventories and increasing rental rates.
With the softening in the bond markets, mortgage rates are remaining steady. Variable rate options are still extremely attractive for clients, including those that have previously insured mortgages or if the loan to value of the mortgage is less than 65%. It is always worth investigating options with your Mortgage Broker to see how much money you could be saving. Clients who may be concerns about an increase to payments over the variable rate term can always set the payment as the fixed rate which helps to pay down the mortgage faster but also gives a buffer if prime does increase over the term.
Click here to listen to the podcast.