Study suggests Millennials could improve finance habits
Date Posted: September 13, 2017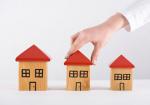 Despite monitoring their finances quite regularly, Millennials are prioritizing their spending habits more so than saving, according to a survey conducted by Varo Money, which focused largely on Millennial money habits.
While automatic paycheck money-saving plans have been setup by 50% of Millennials surveyed, only a mere 27% of Millennials are saving for a place of their own.
Here are a few tips which can help younger Canadians begin saving money:
Live like a college student for a few years!
Spending habits for many College & University students across Canada are very minimal. Minimizing your spending on fancy dinners, purchasing new clothes more frequently and avoiding paying rent in a much too expensive apartment are expenses that many Canadians would never consider during their time as a student. Creating a budget with the same thought-process of a frugal student will help you save significantly. All of the small expenses Canadians spend on luxury habits can snowball into hundreds of dollars per month!
One of the more common debts many first-time homebuyers have when purchasing a home and attempting to obtain a mortgage, is a vehicle. A vehicle is a depreciating asset. IT falls in value by approximately 20%-30% in its first year alone! If you are having trouble saving money and maintaining a budget, throwing away hundreds of dollars a month towards a car loan & car insurance will set your home ownership dreams back years!
With all of the technology available within the palm of our hands, setting up automated payments & savings plans via online banking is extremely simple! If you lack discipline, an automated payment plan will help ensure you are paying bills on time, thus reducing any late fees and snowballing interest debt. It can also put money aside for you to help kick-start your savings plans!
An obvious choice, but one of the best ways to save money is to make more money! Become indispensable to your employer. Once they realize they can't function without you, that's when you negotiate a higher salary. Invest in yourself. Obtain new skillsets, certifications, your education isn't done when you complete your post-secondary education. Consider obtaining a part-time job. Saving the money earned from your primary employment and living off of your part-time income will surely help fund your savings plan that much more quicker.
Every Canadian has a unique scenario when it comes to finances. There isn't one specific plan that will work best for everyone. Learning what works for you & developing good financial habits will ensure your future financial goals will be possible.
Click here to read Mortgage Broker News' article on the Varo Money survey.
Click here to read Market Watch's article on real ways to save money.