The Real Estate and Mortgage Show - February 11
Date Posted: February 15, 2017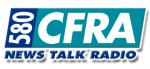 Paul Rushforth opens up the segment with an article mentioning the average sale price in the city of Ottawa. With the average sale price increasing by 9% over the last 5 years, this figure is much smaller compared to other Canadian cities such as Toronto (62%) and Vancouver (60%).
Michael Hapke, Managing Partner, President & CEO of Mortgage Brokers City Inc & the Advanced Group of Companies makes an appearance over the phone to recap his upcoming Investor Seminar that Advanced Mortgage Investment Corporation will be hosting on February 21st, 2017.
Frank has recapped the recent mortgage policy changes and explains how these change will be affecting new home buyers seeking mortgage financing.