Tightened lending for mortgages will cool market - but by how much?
Date Posted: June 25, 2012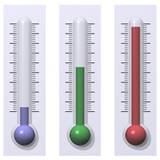 It is believed that the four new mortgage regulations announced last week will have an impact on home prices, most notably in inflated markets such as Vancouver and Toronto. However, the severity of the measures put into place is currently a subject of much debate among financial analysts and the public alike.
Reducing the maximum amortization period for high-ratio mortgages from 30 to 25 years, decreasing the maximum amount a borrower can use to refinance their home from 85% to 80%, disallowing defualt mortgage insurance on homes priced above $1 million and fixing total and gross debt service ratios at 44% and 39% respectively, are said to be a move by Flaherty to slow consumer borrowing without increasing historically low mortgage rates. That said, there are many who believe the changes will have a negative impact on the housing market, which is already showing signs of slowing. In this article from the Globe and Mail, we learn that the national average home price fell by 0.3% in the month of May.
Flaherty believes these changes will impact less than 5% of new potential buyers, yet there are many who disagree. The Canadian Association of Mortgage Professionals (CAAMP) estimates that 40% of new home buyers chose amortization periods longer than 25 years. Many first-time buyers will have to postpone their dreams of home ownership, as the higher payments a 25 year amortization period won't necessarily fit the budget.
For the full article from the Globe and Mail, click here.