Rule Changes OSFI - Find out more about how the new rule changes will affect you.
Date Posted: October 17, 2017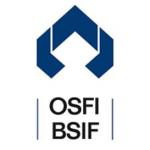 New Rules in effect January 1st 2018 will reduce purchasing power for homes and home refinancing
In a widely anticipated move, the Office of the Superintendent of Financial Institutions (OSFI) is implementing new mortgage regulations that will reduce purchasing power on conventional purchases and refinancing of all homes. The new qualifying rules will come into effect January 1st 2018 requiring all conventional mortgages to qualify at the greater of; a rate 2% higher than the contract rate, or the qualifying rate (currently 4.89%) . The new rules will impact mortgage affordability by approximately 20%. An average family income of $100,000 translates into approximately a $500,000.00 mortgage approval at current rates. With the new rules, the average family's ability to qualify for a mortgage will be reduced to approximately $400,000.00. For the purpose of this example, our mortgage calculations are based on a 30-year amortized mortgage and no other outstanding debts (OAC, rates subject to change).
What does that mean for the average Canadian?
If you are considering purchasing a home with 20% down payment, start looking more seriously and purchase prior to January 1st 2018. Purchase agreement must be in place prior to January 1, 2018 to qualify under the existing rules.
People looking to refinance their existing home for debt consolidation, home renovations, purchasing a cottage, or other major financial goals, should strongly consider refinancing prior to the qualifying rules changing on January 1st 2018.
In other changes announced in the regulations, OSFI is also requiring lenders to enhance their loan-to-value (LTV) measurement and limits. Federally regulated financial institutions are now prohibited from arranging with another lender a mortgage, or combination of a mortgage and other lender products in any form that circumvents the institution's maximum LTV ratio other limits in its residential mortgage underwriting policy or any requirements established by law.
For further information on the announcement, please see this link http://www.osfi-bsif.gc.ca/Eng/osfi-bsif/med/Pages/B20_dft_nr.aspx .